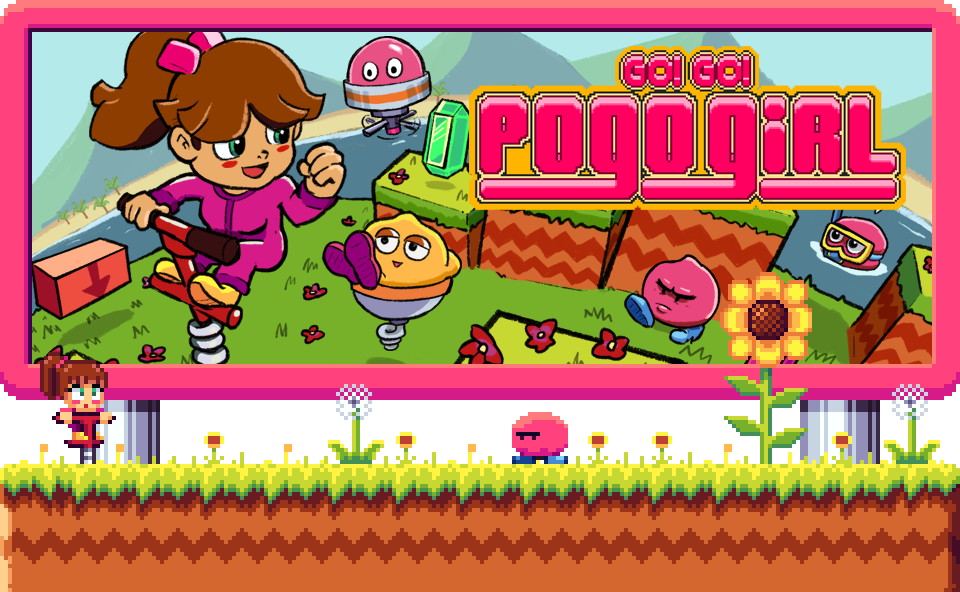 Go! Go! PogoGirl
Hey everyone, first of all thank you for the phenomenal reception of Go! Go! PogoGirl! So far the game has received nothing but love, and that makes me really happy.
Of course, a few bugs were bound to pop up, so today I uploaded version 1.0.1 of the game. It contains the following fixes:
Fixed an issue where the pause menu would sometimes disappear immediately after opening when using a controller
The explicit tutorial messages now show the input depending on what input device was most recently used
There have also been reports by a small number of users that PogoGirl and/or other sprites are invisible during gameplay. If you have encountered this issue, please reach out to me! I'm currently gathering data so that I can start figuring out what's causing it and how to fix it. I'll keep you posted.
Thanks for your support, and happy bouncing!
-Ando
Files
Version 1.0.1
Jan 27, 2022