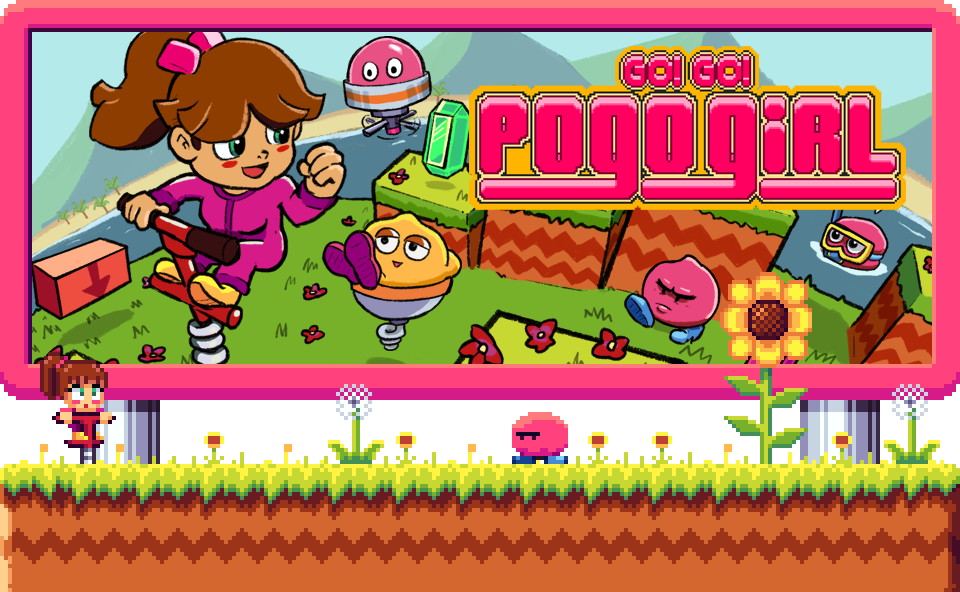 Go! Go! PogoGirl
Time for another update! One thing many people have asked me about is some sort of timer functionality in the game, so that they could try to speedrun it a little easier. So that's what I added! I also fixed a bug where an achievement wouldn't unlock. Those things are tricky.
New feature
A timer now tracks and saves your times for every level, so get speedrunning! Don't want to feel pressured? Just turn it off in the options!
Bugfixes
Fixed an issue where the Humanitarian Pogo achievement couldn't be unlocked. If you have beaten the game already, this achievement should automatically unlock when you enter the level select screen.
Thank you for the continued support, you guys rock!
-Ando
Files
Version 1.0.3
Feb 15, 2022