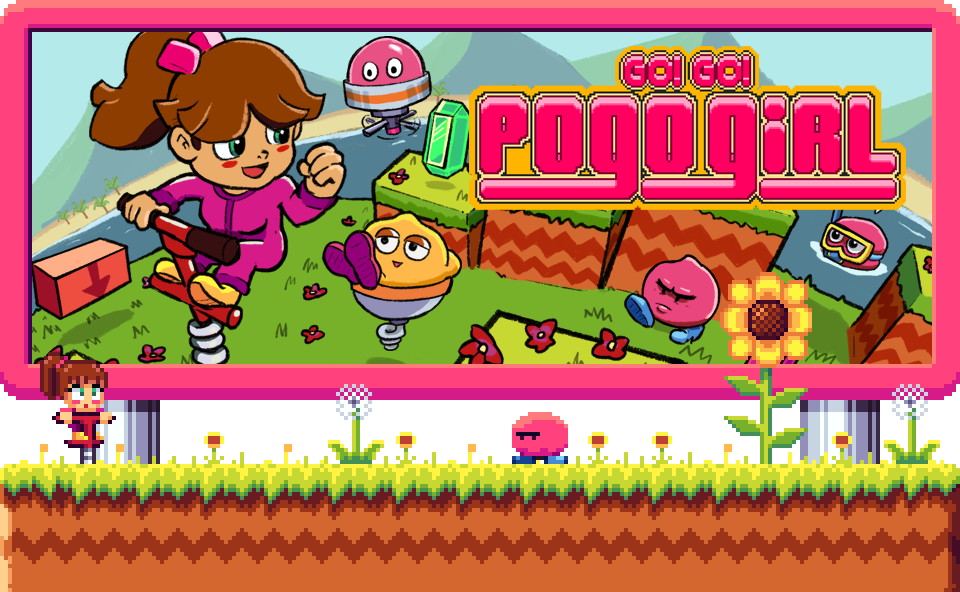 Go! Go! PogoGirl
The latest Go! Go! PogoGirl demo has arrived! Check it out!
Yep, not much more to it than that---the latest demo of Go! Go! PogoGirl is now available for download! It features three stages, a boss and lots of bouncing. I've been working on the game a lot lately, so I'm really excited to get a playable build out there!
You can download it right here on itch.io!

Please let me know what you think. And if you can, please spread the word! I want to get the demo into as many hands as possible, so tweet about it, post about it on Reddit, shout into the street about it! You'd be doing me a huge favor.
Anyway, I hope you enjoy the demo. And remember: Keep bouncing!