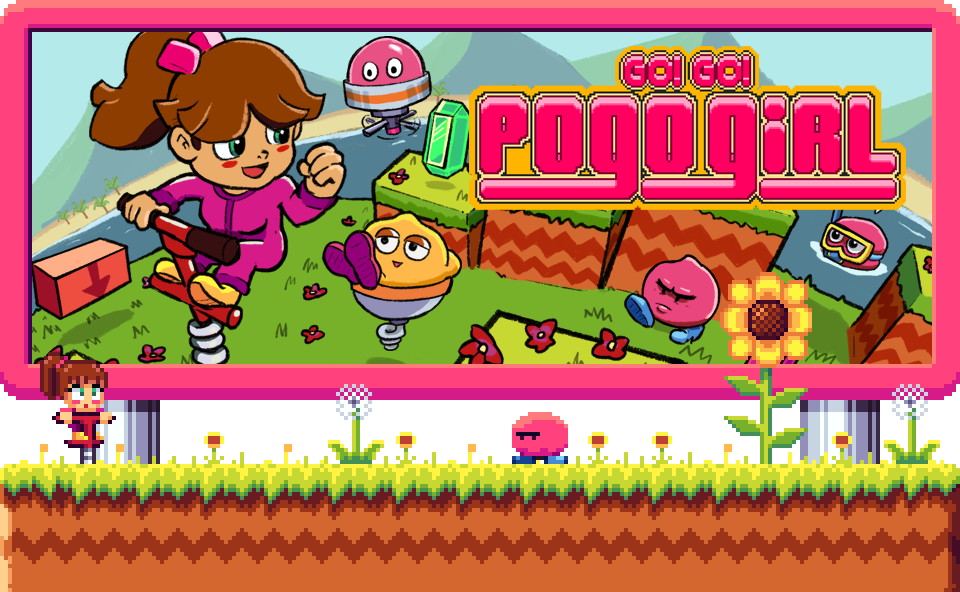 Go! Go! PogoGirl
Devlog #21: Demo Updated!
---
A new version of the Go! Go! PogoGirl demo has now been uploaded!
I originally didn't intend to update the demo, but I have changed a few major mechanics in the game that made the old version a bit too outdated for my liking.
Changelog
You can now twirl (almost) anytime.
You can now stomp (almost) anytime.
Stomping at the very peak of your jump will result in a super stomp.
Switches and capsules now need stomping to activate.
You can also do a little underwater stomp for improved mobility.
You can start charging a superbounce while in the air.
While I have tested these new features for a couple days, I'm pretty sure that there are still some bugs hiding around. Let me know if you find any, and also let me know what you think of these new changes!
Files
Go! Go! PogoGirl Demo UPDATED
15 MB
Jun 14, 2021